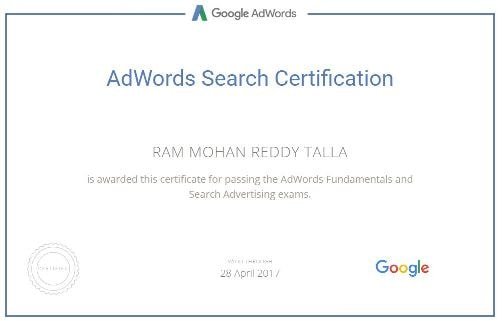 Ram Mohan is a Digital Marketing Consultant, Trainer and Blogger in Digital Marketing field from Bangalore.
He is a Google Certified Online Advertising Professional and passionate in Digital Marketing .
Digital Pixels is a Digital Marketing Agency, set up with the intent to grow businesses by leaps and bounds, by leveraging the technologies behind Online Marketing
Contact us to find out how we can improve your business.